The last step before shooting is to find the perfect jar to put the foetus in, it needs to be the right size and shape, it is just as important as the foetus. I took my assistant, and sister, on a tour through Stockholm city for jar hunting.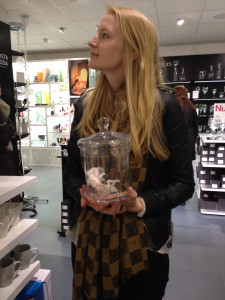 To big maybe? I don't like the lid.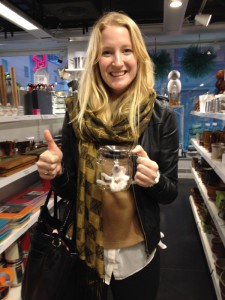 Eh?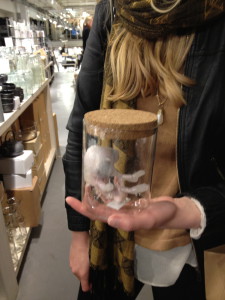 I like it being so simple, but the cork lid is awful.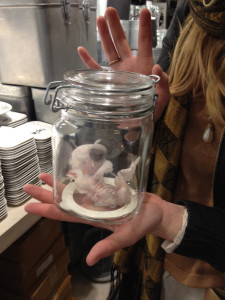 I like it, but it is to big for the small foetus.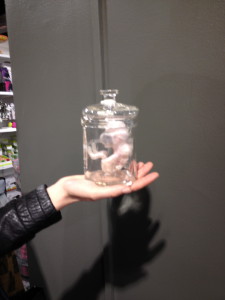 This one is perfect, even though it has a text written on it, but this can be hidden behind the foetus when shooting.
READY!